3 Classes Available: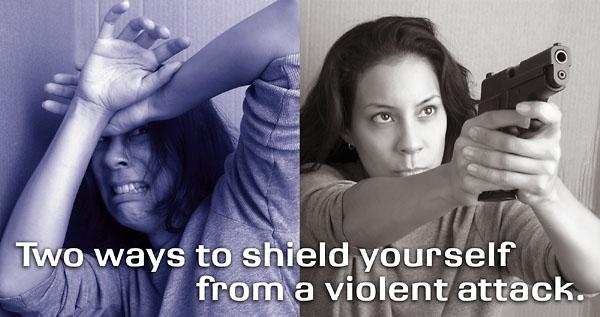 Utah Concealed Firearm Permit Course: $50 (regularly $110)
Equal emphasis on having a good time while thoroughly learning all the state-required curriculum, as well as helping you to become comfortable with Utah concealed carry issues.
Overview of the Concealed Firearm Permit application process and a discussion of its personal, ethical, & moral considerations.
Includes free passport photo & application service.
Learn exactly what a Utah CCW permit does and does

NOT

allow a holder to do during a violent attack.
Crucial Terms & Concepts of Self-Defense
Review and reinforcement of Gun Safety Rules and practical basic handgun training.
Review of all pertinent Utah State and Federal firearm laws.
Recent law changes that affect Utah Concealed Carry Permit holders.
In-depth discussions on Justifications for use of lethal force.
Practical concealment techniques.
Open carry vs. concealed carry considerations.
Recent local incidents involving firearms.
Multimedia presentation includes 11 short videos to illustrate key points and promote meaningful discussion.
Class takes between approx. 3.5-4 hours depending on number of questions and class size.
Utah residents pay to BCI a processing fee of $46 when you turn in your application. You have up to 1-yr from class date to do so. Permits are valid for 5-years and cost $15 to renew for another 5.
For safety reasons, no live ammo is allowed in class & please leave all personal weapons in your vehicle.
Handgun Basics & Gun Safety Class: $35 (regularly $80)
Note: In addition to covering the topics listed below, this apx. 2-hr course covers about half of the required curriculum for a Utah Concealed Firearm Permit. At the completion of this class, students who qualify are given the option to stay another two hours to complete the remaining UCCP course curriculum, and will receive a certificate to submit their application for a carry permit. The additional cost is $20.
Thorough discussion of Gun Safety topics
Learn the 4 basic gun safety rules
Common causes of firearm accidents
How to ensure kid's safety around guns
Learn the particulars of revolvers & semi-automatics operations
Understand various ammunition types
Learn how to fix common gun malfunctions
Sound shooting fundamentals
Proper sight alignment techniques
Secure gun storage options
Presentation includes 7 instructive & entertaining videos
Check out some of our 250+ raving reviews
Watch our 60-second promo video
Anyone age 12 & up can attend
Ladies-Only Utah CCW Class (minimum of 10 required - any weeknight @ 5:30)
Attend class with only other ladies present - except the instructor : ).
This class will focus on issues specific to ladies and concealed carry.
Learn how to safely and effectively defend yourself and others.
Learn how to avoid being a victim.
This class is perfect for ladies that may have minimal or no previous gun experience.
Ladies with some or even lots of experience with firearms will also benefit by attending.
Get recommendations on which guns to consider for a first purchase.
Become familiar with handgun basics and gun safety.
Become licensed to legally carry in Utah + 34 other states.
The time is NOW to start taking responsibility for your own safety.
Whether or not you intend to carry a concealed firearm, this class will empower you by clearing up all the safety and legal ramifications of responding to a lethal threat.
For safety reasons, no live ammo is allowed in class & please leave all personal weapons in your vehicle.
In addition, Mike is also available for private or group instruction with handguns. Please contact him to discuss your specific needs.



I am currently retired from teaching. My son-in-law Rob Wilkinson, who used to teach with me, is now teaching on his own. Please call him at 801-671-6773.
** Not accepting registrations **
⬇Articles⬇ Are great source for building up your concealed carry permit knowledge base...........
Please Scan These Titles!